Who Are You?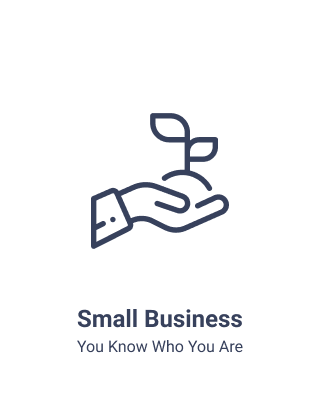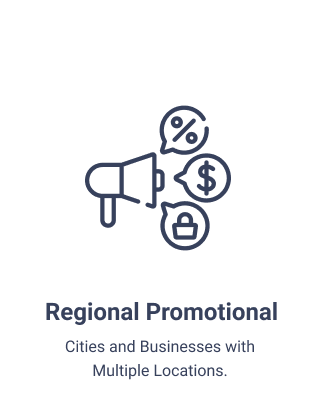 You need to select an item to continue
Share Information
TripChat stays true to only featuring local businesses that make up the tapestry of each geographical community so that users can experience life like a local
Business Images
Up to 6 Images
Size 1000 x 750px with 6:4:4 ratio
JPG or PNG

Drag & Drop files here
or
How to Write A Business Description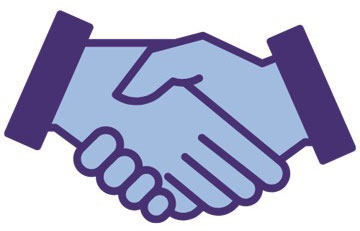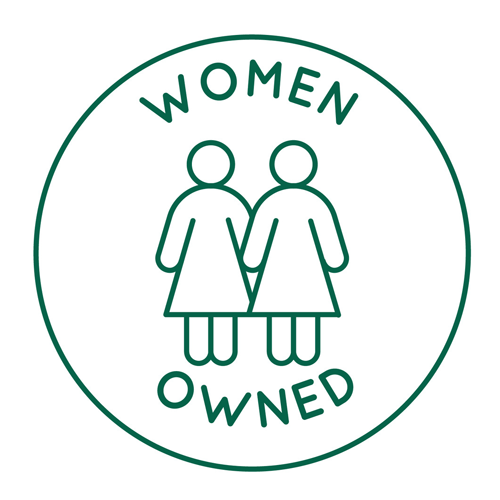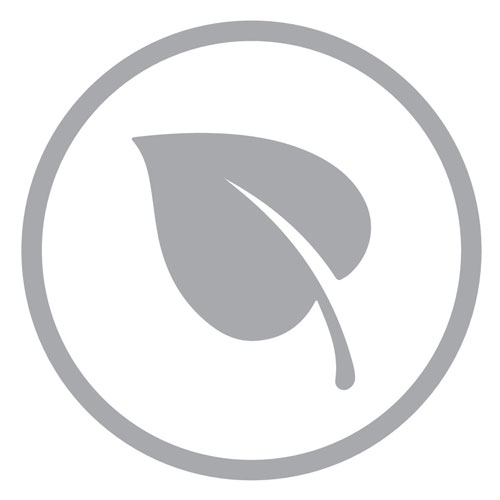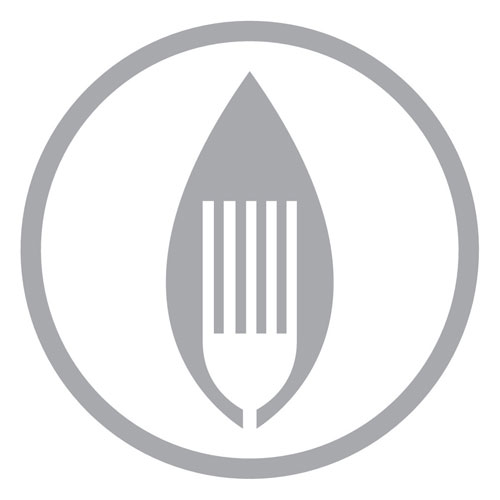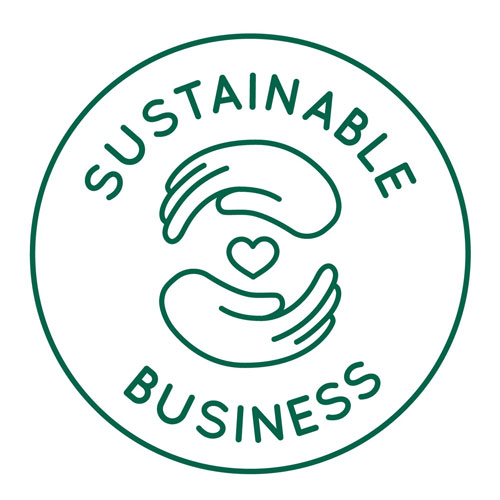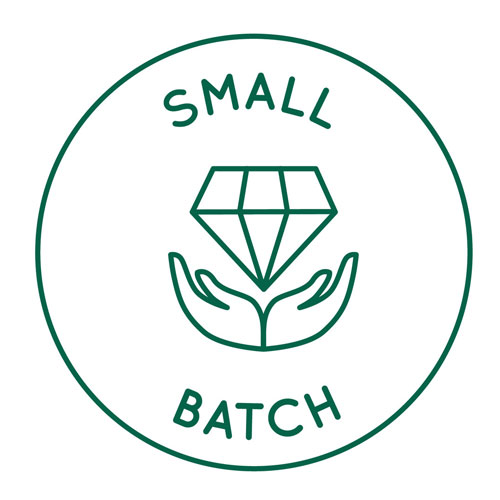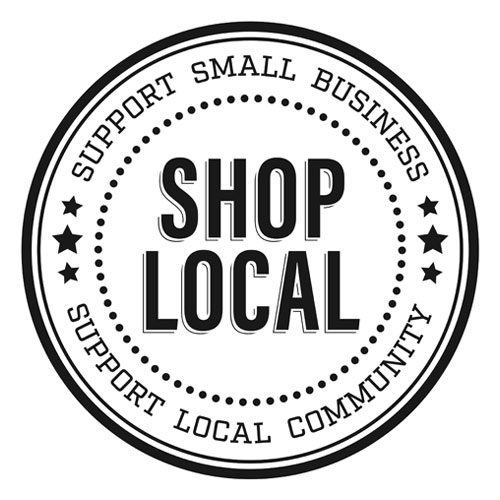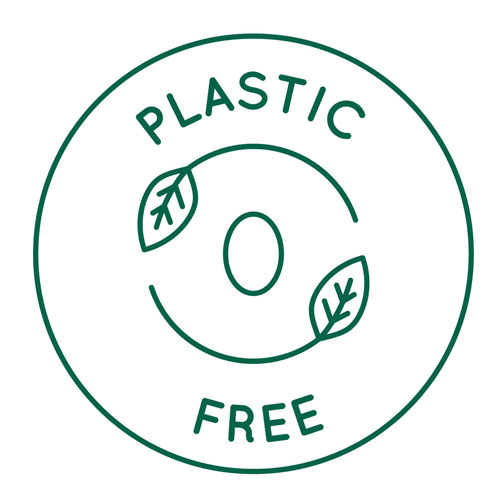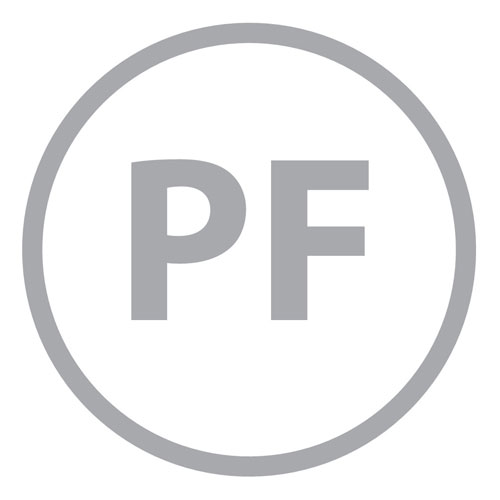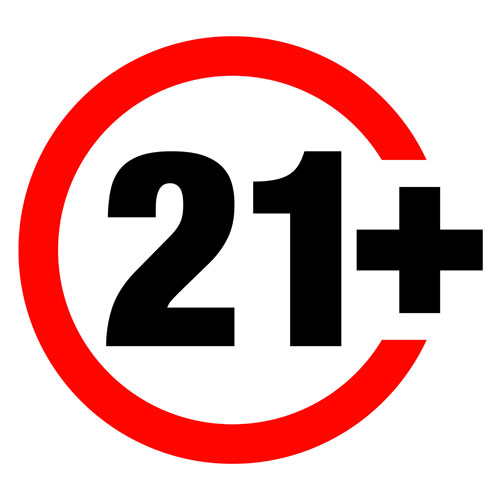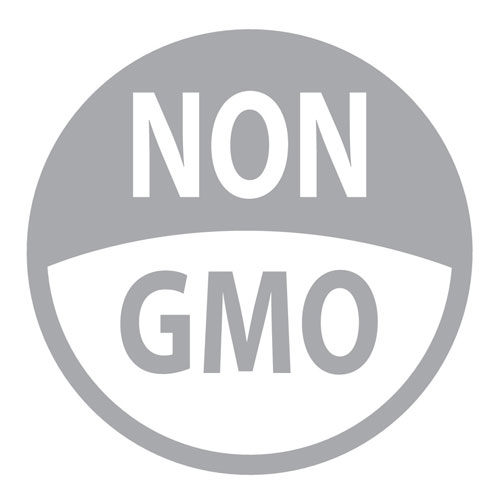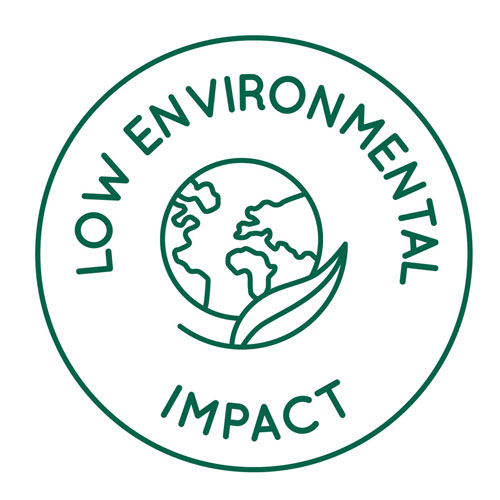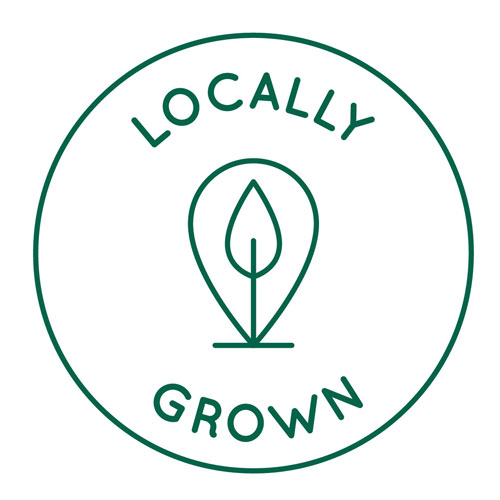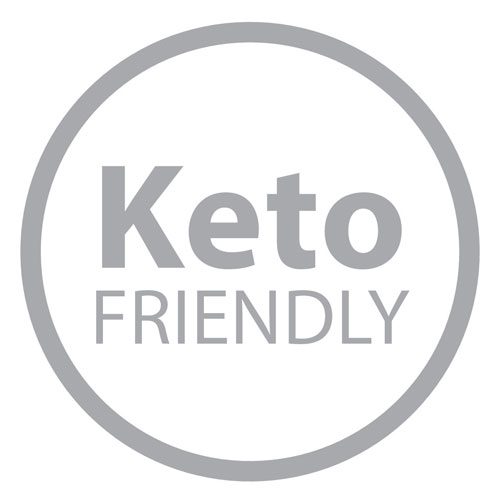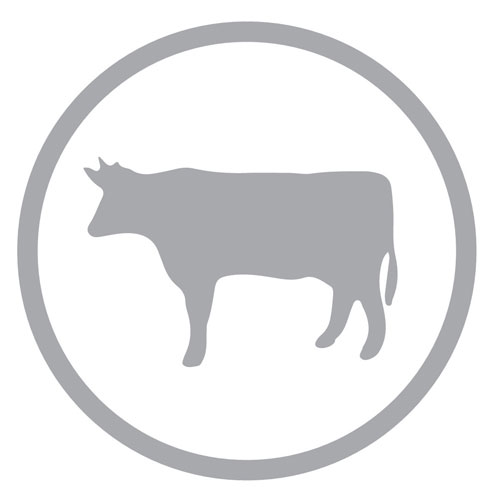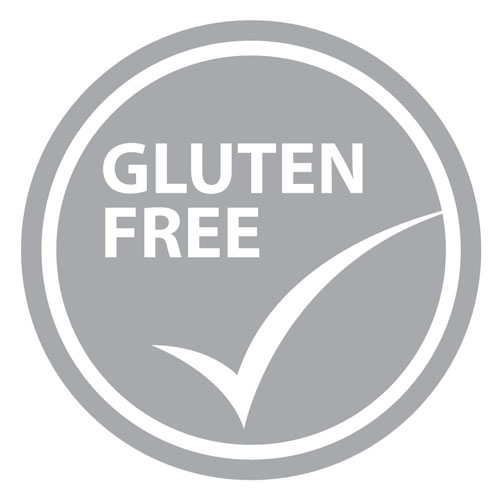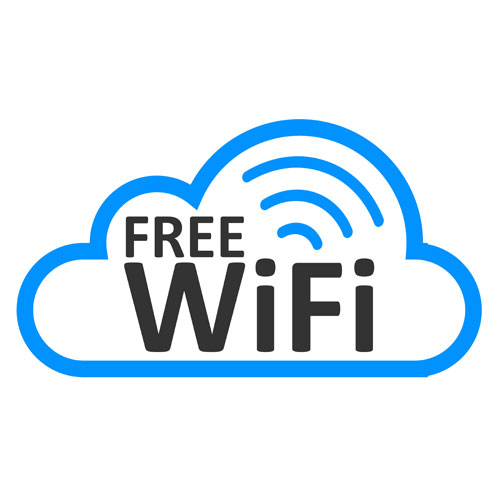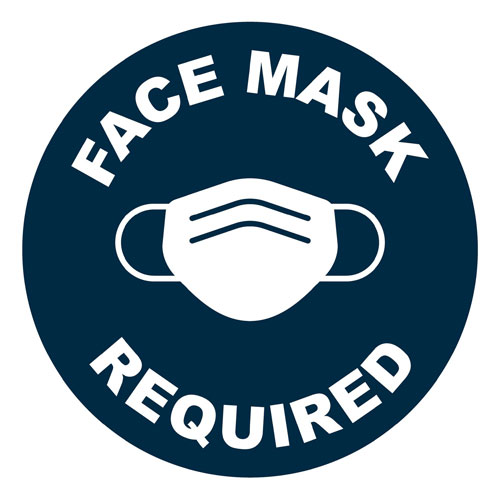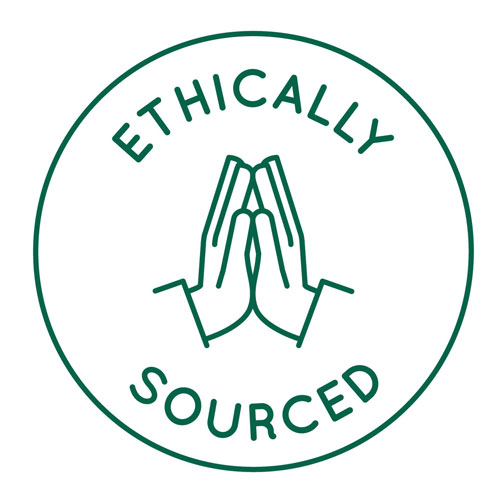 Drag & Drop files here
or
Once information is submitted, your content will be reviewed by the TripChat team. Once approved, you will receive a confirmation email letting you know your business is live in the app.
You need to select an item to continue
Service Agreement/Disclaimer

ADVERTISING AGREEMENT FOR WEBSITE AND APP-HOSTED ADS
This Advertising Agreement for Website and App-Hosted Ads ("Agreement") is made, entered into and effective immediately upon signature by and between:
GWBD, LLC d/b/a TripChat, a Louisiana limited liability company with an address at 304 La Rue France, Suite 204, Lafayette, LA 70508 ("TripChat") (TripChat also referred to as "we," "us," and "our"); and("Customer") (Customer also referred to as "you" and "your").
WHEREAS, we operate an Internet website located at https://tripchatapp.com and an associated mobile app known as the "TripChat" app (collectively "Host Site") that assists travelers to discover points of interest, and are configured to support third party advertisements;
WHEREAS,you wish to purchase advertising space (each, an "Advertisement" or "Ad") on our Host Site to display either text-based descriptions or banners/buttons of your advertising based website (the "Advertised Site"), coupled with hypertext pointers or "hotlinks" which, when one is clicked on by a mouse, transports visitors from the Host Site to the Advertised Site, or other forms of your advertising;
WHEREAS, you desire to engage our services to run Advertisement(s) on our Host Site, and we desire to provide ourservices to you, under the terms and conditions in this Agreement.
NOW, THEREFORE, for and in consideration of the mutual promises and obligations contained in this Agreement, the receipt and sufficiency of which are acknowledged, the parties agree as follows:
1. Submission of Advertisement(s)
You will submit your Advertisements to us according to our advertising submission specifications that we will provide to you. We may, in our good faith and reasonable judgment, reject any Advertisement that is not in the proper format, and reject any link to an Advertised Site that is not materially functional or which we consider unsuitable for linking to our Host Site. Before we make any rejection, we will first provide you with a description of any non-compliance along with a reasonable opportunity to cure any noted defects (subject to all applicable deadlines). If we reject an Advertisement and you are unable or unwilling to comply with our submission guidelines, then placement and hosting of the applicable Ad will be deemed cancelled and Section 9, will apply with respect thereto.
2. Fees and Payment Terms/Metrics
a) Advertising Fee. You will pay us an advertising fee ("Fee") as compensation for our setting up, placing, and operating a specific Advertisement on our Host Site.
b) Host Site Metrics. Additionally, we will provide you, on a quarterly basis, accurate information with respect to the number of Host Site visitors in general.
c) Payments & Taxes. You will be responsible for interest on all amounts overdue by more than 30 days at a rate of the lesser of 1.5%, along with all of our reasonable collection costs, including attorneys' fees and expenses.
3.Operational Matters/Ad Positioning/Exclusivity
a) Configuration. We reserve the right in our sole discretion to determine all matters concerning the configuration of hardware, software, telecommunications, system components, advertising categories, and other administrative or operational issues for the Host Site as we deem necessary or helpful in the normal course of business.
b) Ad Positioning. We are not providing a guaranteed position to you in connection with the Ad(s) placed, but we agree to use reasonable efforts (subject to our standard business practices) to accommodate your requests.
4.Proprietary Rights
Each party (or identified third party) owns its respective websites and all material and content contained in it. Nothing herein grants the other party any right, title, or license in a party's intellectual property rights, except only that you grant us the limited, non-exclusive, non-transferable license to setup and display Advertisements (including any identifying marks contained therein) on our Host Site under the terms of this Agreement and any applicable Insertion Order and to reproduce, use, or display your Advertisement(s) and other information as part of our promotion or advertisement of our Host Site and services. Upon the Agreement's termination or expiration, we will promptly deactivate the Advertisement(s). Except as provided above in this Section, nothing herein grants either party the right to publish or use any trademark, service mark, logo, or other identifying mark of the other party in any advertisement, sales promotion, press release, or other publicity or marketing materials without the other party's prior written consent in each instance. Notwithstanding the foregoing, a brief, non-defamatory mention by one party of the existence of this Agreement (without the provision of details of any kind or the use of any identifying marks of the other party) will not be deemed a breach of this section or the confidentiality provisions set forth in Section 5.
5.Confidentiality
a) Neither party (each, a "Receiving Party"), along with its directors, officers, employees, agents, advisors, subcontractors, independent contractors, subsidiaries, and affiliates (collectively its "Representatives") will, during the Term and for a period of one year thereafter, without the other party's (each, a "Disclosing Party") prior written approval in each instance, disclose or otherwise make available to any other person or entity (whether acquired on the Effective Date or during the continuance of this Agreement) any information relating to the Disclosing Party's business plans, products, advertising, innovations, fees, advertising or product concepts, customers, technology, computer software, computer systems, marketing methods, sales margins, cost of goods, cost of materials, capital structure, operating results, or other business affairs (including without limitation, our fees), or any other proprietary or confidential information of the Disclosing Party (the "Confidential Information"). The foregoing shall not apply to Confidential Information which:
(i) is or becomes known to the general public (other than as a result of the disclosure, directly or indirectly, by the Receiving Party or its Representative);
(ii) was or is made available to the Receiving Party on a non-confidential basis from a source other than the Disclosing Party or any affiliate, provided that such source is not, and was not, to the Receiving Party's knowledge, bound by a confidentiality agreement with the Disclosing Party or any affiliate or otherwise prohibited from transmitting such information by contract, legal or fiduciary obligation to the Disclosing Party, any affiliate, or any third party; or
(iii) is required to be disclosed by law, provided the Receiving Party gives the Disclosing Party notice and an opportunity to seek an appropriate protective order at its own expense.
b) It is understood that the information required to be held in confidence may be disclosed by the Receiving Party only to Representatives who need to know such Confidential Information for the purposes of fulfilling its obligations under this Agreement. The Representatives, before any such disclosure, will be informed of the confidential nature of the Confidential Information, and will agree in writing to be bound by the terms hereof. The confidentiality provisions set forth herein will also apply separately to each subcontractor or independent contractor selected by us, and we will be responsible for informing any contractor of any confidential and proprietary information included in any work subcontracted. We will have the contractor agree to be bound in writing by confidentiality terms no less stringent than those set forth herein.
c) All Confidential Information furnished to the Receiving Party by the Disclosing Party or any third party at the request of the Disclosing Party will be and remain the property of the Disclosing Party. All copies of Confidential Information in written, graphic, or other tangible form will be returned to the Disclosing Party at any time upon the advance written request of the Disclosing Party or upon the termination of this Agreement for any reason whatsoever, subject to the terms hereof.
6. Force Majeure
Each party is excused from any failure or delay in performance of responsibilities otherwise imposed by this Agreement for any cause beyond its reasonable control. The causes include fires, floods, storms, earthquakes, civil disturbances, disruption of telecommunications, transportation, utilities or necessary supplies, governmental action, computer viruses, and incompatible or defective equipment, software or services not supplied by the excused party. Notwithstanding the foregoing, the affected party will promptly provide written notice thereof to the other party, which notice will include a detailed description of the event of force majeure along with the affected party's best estimate of the length of time such event will delay or prevent performance hereunder. Additionally, the affected party will use all reasonable efforts to limit the impact of the event of force majeure on its performance here under.
7. Legal Compliance with Advertising Laws, Rules, and Regulations
You acknowledge that it is our business policy to conduct advertising campaigns in general in a manner so as not to: send unsolicited (i.e., spam) email to recipients (unless authorized by federal law); promulgate advertising that is, in any way, false or misleading; misuse or misappropriate another party's intellectual property or other third-party rights of any kind; send obscene messages to any recipients; or use email or other forms of messaging to conduct illegal or immoral activities of any kind as per current, applicable law. The parties each agree not to take any actions inconsistent with this policy, and to make all their respective employees and agents aware of this policy in order to ensure compliance. A breach of this Section will be considered a material breach of this Agreement, giving rise to immediate termination rights. Each party further agrees that it will cooperate with the other party in all reasonable respects in its efforts to respect any user's privacy wishes and requests to be unsubscribed from receiving email. Additionally, in connection with any and all tracking services (i.e., of online users' personal information and web searching history), the parties acknowledge and agree that the protection of consumer privacy is a priority of each party. Each party pledges its commitment to protecting the privacy of consumers, taking all commercially practicable steps to maintain privacy, and adhering to fair information collection practices with respect to each of its performances under this Agreement. Accordingly, each party represents and warrants that it will act in full compliance with all Federal Trade Commission guidelines and any other applicable laws, rules and regulations then in existence with respect to the collection, use, and sharing of information gathered from consumers.
8.Regulation of Certain Content
We may, in our sole good faith discretion, refuse to assist in the publication of any advertising you provide to us if: (a) it does not comply with our specific formatting, editorial, or publishing guidelines; (b) we believe in good faith that the Advertised Site or the publication of an Advertisement violates any applicable law, rule, or regulation (including any federal advertising regulations such as the Truth in Advertising regulations, Children's Online Privacy Protection Act, or the CAN-SPAM Act); or (c) we believe in good faith that the Ad copy does not comply with reasonable moral standards promulgated by us or by society in general. Without limitation on the foregoing, the following will not be accepted by us: (i) information deemed detrimental to the Host Site or any individual or entity; (ii) information deemed abusive, profane, incendiary, defamatory, or harassing; (iii) any materials or information taking the form of, or linking to, a "chain letter," or pornographic or obscene movies or graphic images; or (iv) excessive hotlinks.
9.Cancellations/Default.
If an Insertion Order is not fulfilled as a result of your cancellation, or if you do not provide us with the requisite advertising material on or before the day it is due and in compliance with our reasonable specifications, the space purchased will be deemed forfeited. In this event, we will be entitled to the full charge for the space (i.e., as if the Ad ran).
10. Liability for Materials
We agree that to use all commercially reasonable efforts to protect all materials supplied to us by or on your behalf. Notwithstanding the foregoing, we will not be liable for any loss, cost or damage thereto.
11. Mutual Representations and Warranties
a) Each party represents and warrants that it is duly organized, validly existing and in good standing in its State of incorporation, and has full power and authority to enter into this Agreement and fulfill its obligations hereunder.b)You further represent and warrant to us that the contents of all final information and materials you provide to us (without modification by us and when used specifically as authorized by you):
(i) are true and accurate in every respect;
(ii) do not violate any applicable law, rule or regulation (including all applicable advertising regulations) or the terms hereof; and
(iii) do not violate the third-party rights of any person or entity (including intellectual property, privacy, or publicity rights).
c) We further represent and warrant to you the following:
(i) we will not make any changes to your finally submitted Ad copy without your prior written approval in each instance, and will only use the information and materials specifically as authorized by you and in no other manner and for no other purpose; and
(ii) the Host Site (in whole and in part), and any materials or information provided to you by or on our behalf, to the best of our actual knowledge: (aa) are true and accurate in every respect; (bb) do not violate any applicable law, rule or regulation (including all applicable advertising regulations) or the terms hereof; and (cc) do not violate the third-party rights of any person or entity (including intellectual property, privacy, or publicity rights.
12.Indemnity
Each party will indemnify, defend, and hold the other party harmless from and against all costs, damages, loss, or expenses, including attorney's fees and related costs, to the extent arising out of a breach by the party of the terms, representations, and warranties of this Agreement and the negligence or willful misconduct of the party. The indemnified party will provide the indemnifying party with prompt written notice of any claim and give complete control of its defense and settlement to the indemnifying party, and will cooperate in all reasonable respects with the indemnifying party, its insurance company and its legal counsel in its defense of the claim, at the indemnifying party's expense. This indemnity will not cover any claims in which there is a failure to give the indemnifying party prompt notice, but only to the extent the lack of notice prejudices the defense of the claim. The indemnifying party may not settle any potential suit without the indemnified party's prior written approval.
13.Limitation of Liability
The parties acknowledge and agree that the following provisions are material conditions of this Agreement and reflect a fair allocation of risk between them:
a) WE MAKE NO EXPRESS OR IMPLIED WARRANTY OR REPRESENTATION TO YOU THAT OPERATION OF THE HOST SITE WILL BE UNINTERRUPTED, HAVE FULL FUNCTIONALITY AT ALL TIMES, OR BE ERROR FREE. WE WILL NOT BE LIABLE FOR CONSEQUENCES RESULTING FROM ANY INTERRUPTION OF SERVICE, MALFUNCTION, OR ERROR.
b) YOU MAKE NO EXPRESS OR IMPLIED WARRANTY OR REPRESENTATION TO US THAT OPERATION OF THE ADVERTISED SITE WILL BE UNINTERRUPTED, HAVE FULL FUNCTIONALITY AT ALL TIMES, OR BE ERROR FREE. YOU WILL NOT BE LIABLE FOR CONSEQUENCES RESULTING FROM ANY INTERRUPTION OF SERVICE, MALFUNCTION, OR ERROR.
c) EXCEPT AS EXPRESSLY PROVIDED FOR IN THIS AGREEMENT, WE MAKE NO WARRANTY, EXPRESS OR IMPLIED, AND DISCLAIM ALL IMPLIED WARRANTIES OF MERCHANTABILITY, TITLE, ACCURACY, INTEGRATION, AND FITNESS FOR A PARTICULAR PURPOSE WITH RESPECT TO THE HOST SITE.
d) EXCEPT FOR THE PARTIES' RESPECTIVE INDEMNIFICATION OBLIGATIONS HEREUNDER, IN NO EVENT WILL EITHER PARTY BY LIABLE UNDER THIS AGREEMENT TO THE OTHER PARTY FOR ANY INCIDENTAL, CONSEQUENTIAL, INDIRECT, STATUTORY, SPECIAL, EXEMPLARY OR PUNITIVE DAMAGES, INCLUDING LOST PROFITS, LOSS OF USE, LOSS OF TIME, INCONVENIENCE, LOST BUSINESS OPPORTUNITIES, DAMAGE TO GOOD WILL OR REPUTATION, AND COSTS OF COVER, REGARDLESS OF WHETHER LIABILITY IS BASED ON BREACH OF CONTRACT, TORT, STRICT LIABILITY OR OTHERWISE, AND EVEN IF ADVISED OF THE POSSIBILITY OF SUCH DAMAGES.
e) EACH PARTY'S AGGREGATE LIABILITY FOR ANY CLAIMS RELATING TO THIS AGREEMENT WILL BE LIMITED TO AN AMOUNT EQUAL TO THE SUM OF THE AMOUNTS PAID BY YOU TO US HEREUNDER.
f) ANY CLAIMS MADE UNDER THIS SECTION MUST BE MADE WITHIN ONE YEAR OF THE INCIDENT TO WHICH THEY RELATE OR FOREVER BE BARRED.
14.Insurance
Each party will maintain, at its own cost and expense, the insurance coverage required by applicable law.
15.Term and Termination
a) Term. The term ("Term") of this Agreement will commence on the Effective Date and continue through and including any period of time that an Insertion Order is in effect (subject to termination as set forth below).
b)Termination. This Agreement may be immediately terminated by either party without further liability or obligation to the other party if:
(i) the other party violates any applicable U.S. state or local laws, rules, regulations, or ordinances (including any applicable advertising regulations);
(ii) the other party otherwise materially breaches any provision, warranty, or representation of this Agreement and, if the breach or violation is curable, it remains un-remedied for a period of seven days following receipt of written notice thereof detailing the breach or violation; or
(iii) the other party becomes insolvent, makes a general assignment for the benefit of its creditors, suffers or permits the appointment of a receiver for its business, or becomes subject to any proceeding under bankruptcy laws or any other statute or laws relating to the insolvency or protection of the rights of creditors. Termination will have no effect on the parties' rights and obligations with respect to those provisions which, by their very nature, are intended to survive any termination or expiration hereof, including representations and warranties, indemnifications, accrued payment obligations, limitations on liability, export regulations, and confidentiality.
c) Following Termination. In the event of any termination, you will pay us all amounts due to us up through the effective date of termination. Additionally, upon termination of this Agreement, we will transfer to you all of your materials in our possession or control.
16. Governing law; Disputes
This Agreement will be governed by and construed under the laws of the State of Louisiana, without regard to its choice of law provisions. The parties agree that any disputes between them relating to this Agreement must be exclusively brought in the state or federal courts sitting within the Parish of Lafayette, Louisiana.
17. Export Regulations
The transfer of technology across national boundaries is regulated by the U.S. Government. The parties agree not to export or re-export (including by way of electronic transmission) any data or technology derived from its own website(s) without first obtaining any required export license or governmental approval. Neither party will directly or indirectly export or re-export (including by electronic transmission) any regulated technology to any country to which such activity is restricted by any applicable U.S. regulation, rule, or statute, without the prior written consent, if required, of the Bureau of Export Administration of the U.S. Department of Commerce. This provision and the assurances made herein will survive termination of this Agreement.
18. Independent Contractors
The parties are independent contractors with respect to each other and with respect to all matters arising under this Agreement. Nothing herein establishes a partnership, joint venture, association, or employment relationship between the parties or any exclusive course of dealing. Without limitation on the foregoing, neither party will have the right to bind the other party to any agreement, covenant, or obligation of any kind without the prior written consent of the other party in each instance.
19. Assignment
Neither party will assign or otherwise transfer this Agreement, in whole or in part, without the prior written consent of the other party in each instance. Notwithstanding the foregoing, either party may be free to assign this Agreement to any successor entity of the party that assumes all, or a majority of, the party's assets in writing.
20. Notice
Any notice required to be given under this Agreement will be in writing and delivered to the other party at the above stated address or mailed by certified, registered or Express mail.
21. Miscellaneous
This Agreement and any attachments incorporated herein by reference constitute the entire agreement between the parties with respect to the subject matter hereof and supersede all other communications, whether written or oral. This Agreement may be modified or amended only by a writing signed by the party against whom enforcement is sought. Any provision found by a tribunal of competent jurisdiction to be illegal or unenforceable shall be automatically conformed to the minimum requirements of law and all other provisions will remain in full force and effect. Waiver of any provision in one instance will not preclude enforcement thereof on future occasions. Headings are for reference purposes only and have no substantive effect. This Agreement may be executed in counterparts, and by electronic signature, each of which will be deemed an original, but all of which together will constitute one and the same original.IN WITNESS WHEREOF, the parties have each caused this Agreement to be executed by their duly authorized representatives as of the Effective Date.
GWBD, LLC d/b/a TRIPCHAT
By: ______________________________
Title: _____________________________
Date: _____________________________
[ADD NAME OF CUSTOMER]
By: ______________________________
Title: _____________________________
Date: _____________________________
I have read and accept the Service Agreement & Disclaimer

You need to select an item to continue
Final cost
The Final Price :
Summary
| Discount : | |
| --- | --- |
| Total : | |